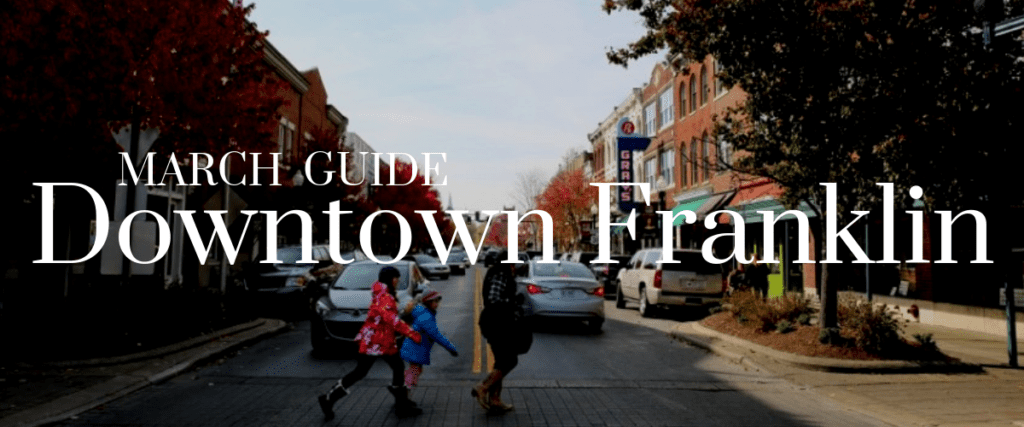 Downtown Franklin has a lot to offer in March! The first day of spring, St. Patrick's Day and with all this rain, the beginning of a greener year! In light of these events, we thought it would be fitting for the theme of this month's Franklin guide to be All Things Green!
Create Green! Yarrow Acres is Franklin's first original "Gardeners Gift Store," selling everything you could imagine for in and around your garden. They are hosting a "Happy Hour with Plants" workshop on March 6th where you can learn how to mount a stag horn fern and BYOB or enjoy complimentary wine & snacks. For more information click, here! On March 20th, you can create your own terrarium in the Terrarium : Make and Take Class! Click here for more info!
Craft Green! In honor of St. Patrick's Day, Craft Love is having Cookies, Coffee and Crafts with Michelle Wilson of Meesh's Bakery! You will create a decorative serving tray that you will customize with the stain and paint colors of your choice. Plus, decorate six St. Patrick's Day themed sugar cookies like a pro. Michelle will break it down to easy step by step instructions so you walk away with gorgeous cookies. To sign up for the event, click here!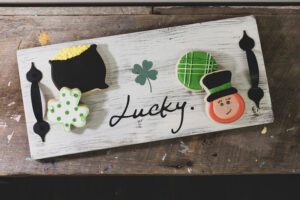 Go Green! With sunny weather on its way, ditch the tour buses and explore Franklin in an eco-friendly way with a walking tour from Franklin on Foot! They offer a variety of tour themes including City, Civil War, Ghost, Crime and Cemetery, and also have options for bicycle rentals and private tour reservations.
Drink Green! Everybody loves a good juice, and you can give your body a boost of green goodness at Juice Bar Franklin. With juices, smoothies, shots and food (green and many other colors), these all-natural options are a perfect kick start to your morning or a delicious afternoon pick-me-up!
Eat Green! …well, eat Irish. If you're getting yourself in the mood for St. Patrick's Day you definitely want to stop by McCreary's Irish Pub and Eatery. They serve a great variety of Irish and American foods, in addition to live music on the third Saturday of each month!
Celebrate Green! The main event that you do not want to miss this March is McCreary's St. Pat's Celebration! Be sure to get your green beer and wear your Patty's Day best! You will get to hear live traditional Irish drinking tunes including jigs, reels and ballads. It's sure to be a jolly time!
We hope you have a wonderful March full of all things green! To stay up-to-date on all the happenings of Downtown Franklin, sign up for our monthly email, and be sure to connect with us on Facebook and Instagram! Tag all your social posts with #americasfavoritemainstreet and #dwtnfranklintn when out and about in Franklin to make all your followers green with envy!
Photos, from top:
http://bit.ly/2NtdF0W
http://bit.ly/2EvMi3x
http://bit.ly/2GYgq9k