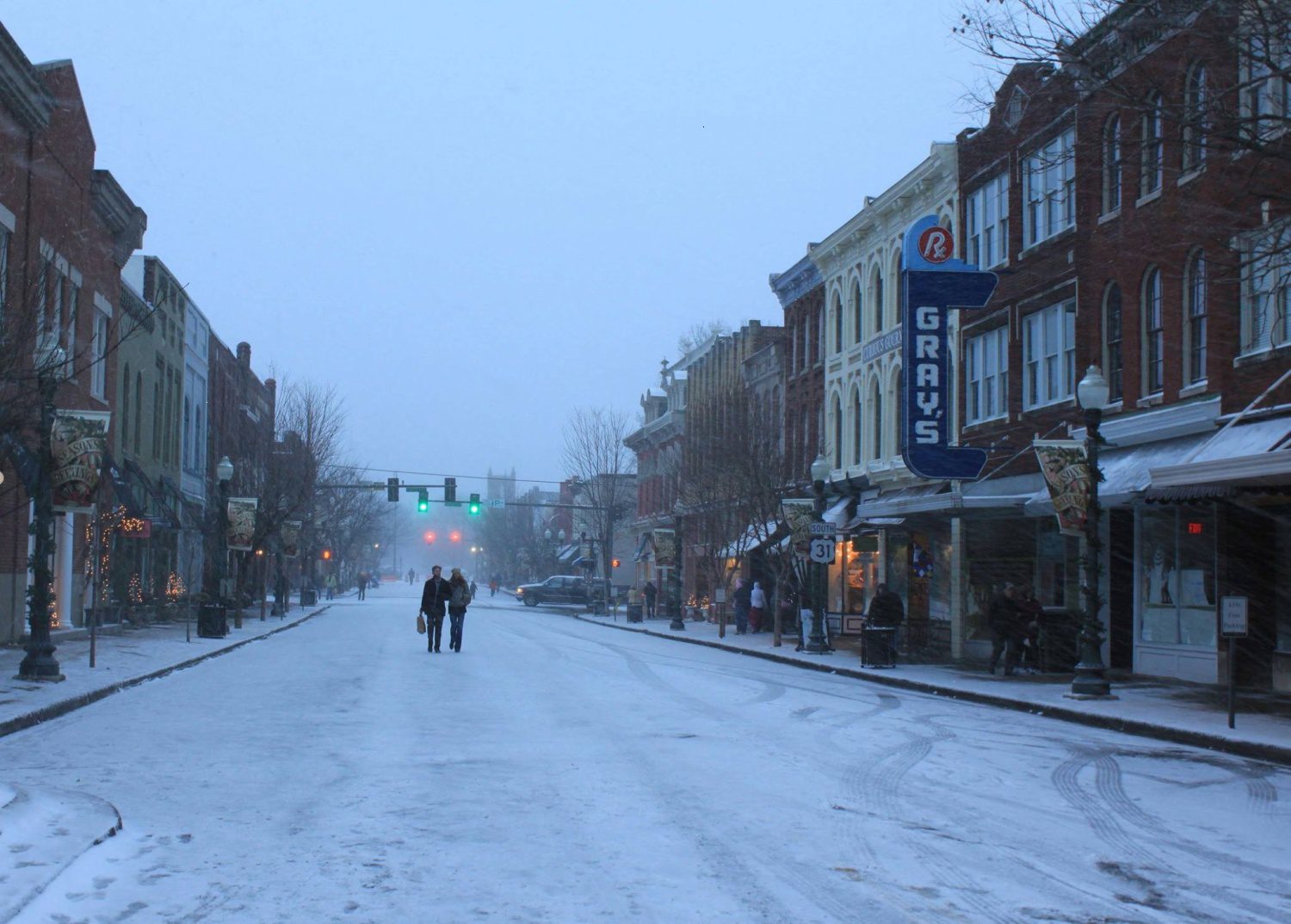 Happy Snow Day from #DowntownFranklin! We sure do love this winter white on our historic buildings but encourage all of our friends to stay safe when traveling in and around America's Favorite Main Street.
Below is a list of merchants and restaurants that are OPEN today (Friday, Jan. 6th!), which will be updated every few hours:
[RESTAURANTS]
The Coffee House at Second & Bridge: Regular hours
GRAY'S on Main: Regular hours
Merridees Breadbasket: Regular hours
Puckett's Boat House: Regular hours
Puckett's Gro. & Restaurant: Regular hours
[BUSINESSES]
Anthropologie: Regular hours
Bink's Outfitters: Regular hours
Inspirations on Main: Open til 5:30pm
It's Vintage, Baby: Opening at 2pm
Landmark Booksellers: Regular hours; 6-9pm for the Franklin Art Scene
White's Mercantile: Opening at 12pm
Hours may change throughout the day — please call respective businesses to ensure they are open before visiting!