Coronavirus
As we all face difficult days navigating the changes to our daily lives caused by the coronavirus outbreak, our team at the Heritage Foundation is sending out sincere sympathy and concern to everyone affected by the virus and the associated world circumstances resulting from it.
At the Heritage Foundation, we believe it is our responsibility to prioritize the health and well-being of our staff, members, vendors, sponsors, volunteers, partners, and our community; while also supporting our health and government leaders as they work to contain the virus and minimize the impact. Through that lens; and based on recommendations and guidelines of the Centers for Disease Control and our partners, we will continue to make decisions with vigilance and courage informed by the latest science-based information and guided by our mission and  values of history, preservation, and community.
As the parent organization of the Downtown Franklin Association, The Franklin Theatre and Franklin Grove Estate & Gardens, the Heritage Foundation is actively working to ensure that we are doing all we can to protect the health and safety of our community during this time. After much thought and deliberation, and consultation with our Board of Directors, we have taken the following measures:
All ticketed programming, events and rentals at The Franklin Theatre have been temporarily suspended through May 2, 2020. We are monitoring the situation on a weekly basis, and this closure could be extended. The box office will continue to operate under regular box office hours, and tickets for future events can be purchased by calling 615.538.2076 or visiting FranklinTheatre.com.
The Heritage Foundation's 37th Annual Main Street Festival has been rescheduled from April 25-26, 2020 to July 18-19, 2020.
All member events and public historic tours including the LeHew Magid Big House for Historic Preservation (Old, Old Jail) have been temporarily suspended.
All Heritage Foundation staff is equipped and will be working from home. Our offices are closed until further notice, but our team is actively working, checking email and returning voicemails left on office lines. If you need to get in touch with one of us more immediately, feel free to call 615-782-1916 Monday through Friday, 9 a.m. to 5 p.m. Our receptionist and executive administrator Christina Metzgar would be happy to take your call and have someone follow up with you.
Despite these changes in our operations, we remain committed to our mission of preserving historic places and sharing the stories associated with them. We will continue to pay our theatre part-time and hourly employees until programming resumes, as well as implement vigilant cleaning, disinfecting and hygiene protocol in all of our facilities. Our hope is to serve our supporters, friends and patrons online and within new parameters during this period.
Shops and businesses on Main Street remain open, but each business could decide to close or modify hours as they see fit, so if you are planning to shop downtown, you might call your favorites first to ensure they are open.
We are closely monitoring daily developments and have a detailed plan to ensure we can continue to save places and stories that matter, while doing everything we can to cooperate as officials work to curtail this virus. Learn more about how we are supporting the fight against the coronavirus and find resources for you and your family at www.williamsonheritage.org/coronavirus.
Your continued support of the historic preservation and education efforts of the Heritage Foundation are needed now more than ever and we appreciate your membership, sponsorships, donations, and, of course, encouragement. We look toward brighter days ahead and a re-energized community.
Sincerely,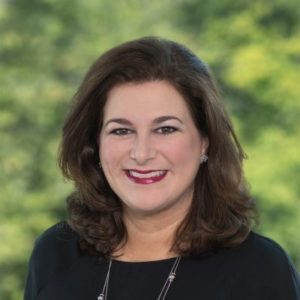 Bari Beasley
CEO
Heritage Foundation of Williamson County, TN
bbeasley@williamsonheritage.org