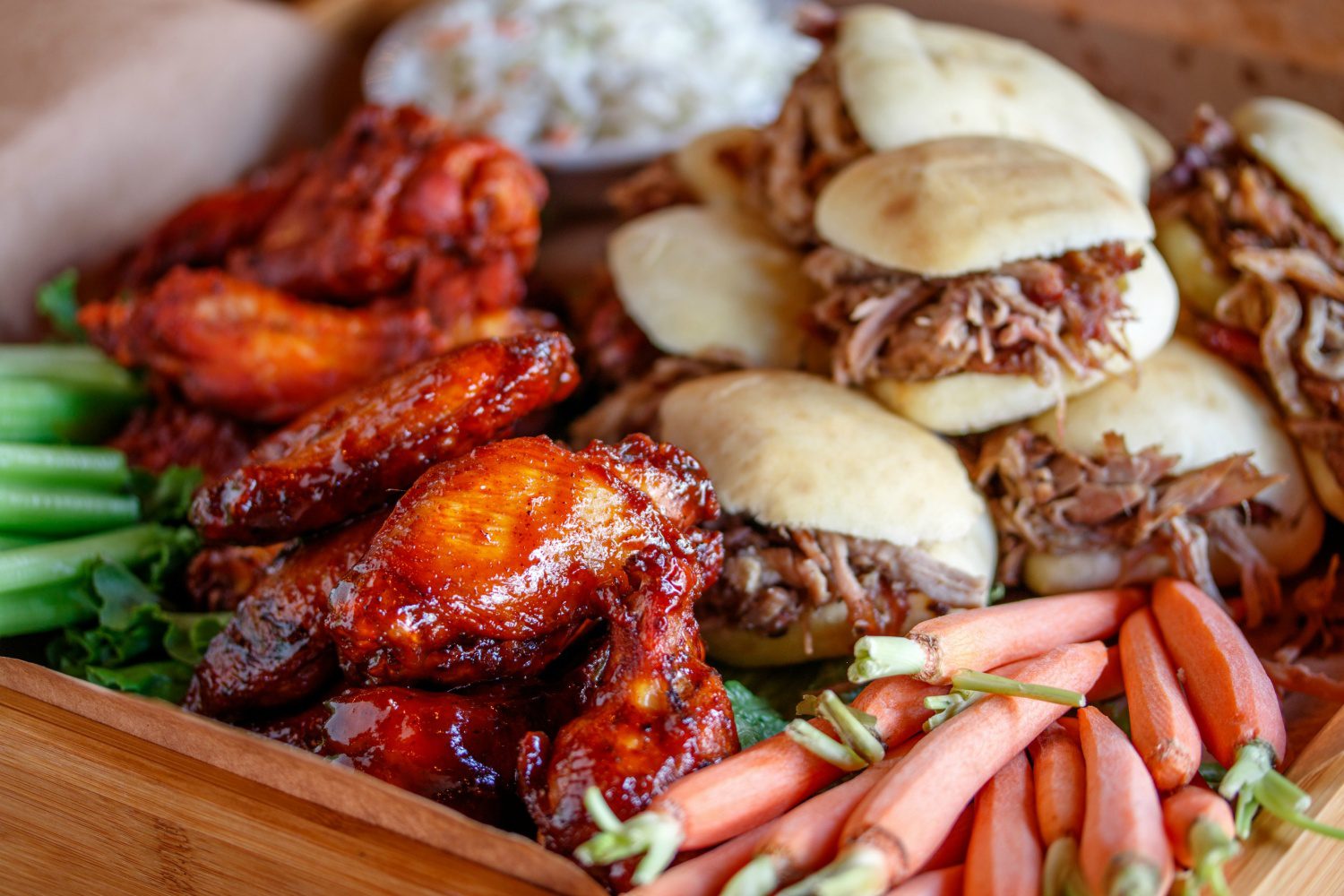 Ahh fall. From the changing leaves to the cooler temperatures slowly starting to creep in, it is no wonder people look forward to this glorious season all year long. For many people, especially in the South, football season and fall are synonymous. The excitement, along with the particular crispness in the air, is palpable. If you're gearing up for fun weekends ahead, full of  game days and tailgates, we've got you covered here in Historic Downtown Franklin!
First things first: you can't do football right without food! Looking for someone to cater your watch party? Look no further! Pick up a sandwich platter or pimento cheese dip– a classic game day favorite–from Franklin Mercantile. Puckett's Grocery is a go-to for traditional southern game day fare. The cherry-smoked hot wings, sliders, chicken and waffles and sausage and cheese plate are all football season staples. If you want a more coastal cuisine, try Puckett's Boat House. In addition to their fried shrimp and oysters, the shrimp and grits hushpuppies will be a hit of any party or tailgate. Head on over to Big Shake's Hot Chicken & Fish for a game day match-up of two Nashville essentials that won't disappoint. Pair these snacks with some local brews from Mantra Artisan Ales to get your party started!
Feeling BBQ? Moe's Original BBQ and BB's BBQ are both finger-licking good options! Stop by Carnivore Meat Company, which recently moved to The Factory, for unique charcuterie board components or steaks for the grill. In need of something quick and easy? You can't go wrong picking up a variety of pizzas from Mellow Mushroom and Pieology.
No game day menu is complete without a sweet treat– or two or three! Merridee's Breadbasket boasts some of most delicious cookies, cakes and brownies around. Papa C Pies are a must– especially classic fall favorites like apple, pecan or chess pie. Kilwin's is known for their fudge– but don't miss out on the caramel apples!
Now that we've gotten the food covered, time to get yourself game day ready! First, you'll need an outfit. Jondie is stocked with cute fall dresses and stylish, floppy hats, as well as the latest in chokers and stackable bracelets. Head over to heylee b., where you'll find a collection of cozy, yet trendy, sweaters, tops and leggings. While you're there, make an appointment to get your makeup done with their own line, B. Cosmetics! Pick up a cute pair of fall booties from Boutique MMM, and your outfit is good to go.
Remember the details- hair, skin and nails. Be sure you are putting your best face forward this football season with a facial from Pinup Skin Spa— also a must after a particularly intense game! With a manicure from Skibo Nail & Spa and a blowout from Ecco Salon,  you'll look fabulous while cheering your team to victory!
We didn't forget about you gents out there. We know football is probably the only thing on your mind, but you're in luck because Bink's Outfitters is one-stop shopping! From game day attire to YETI coolers and tumblers, they have just what you need to make any tailgate or watch party a success.
Lastly, every polite Southerner knows that you never show up to a party empty-handed! Pick up a gift for your hostess on Main Street. White's Mercantile has a slew of gift options from candles to cookbooks that any host will appreciate. Inspirations on Main is home to many unique gifts like handmade jewelry or tasty food items, including Jack Daniels' whiskey praline pecans!
Looks like you are ready to head into football season with the help of local Downtown Franklin merchants. Enjoy your parties and tailgates, and may the best team win!