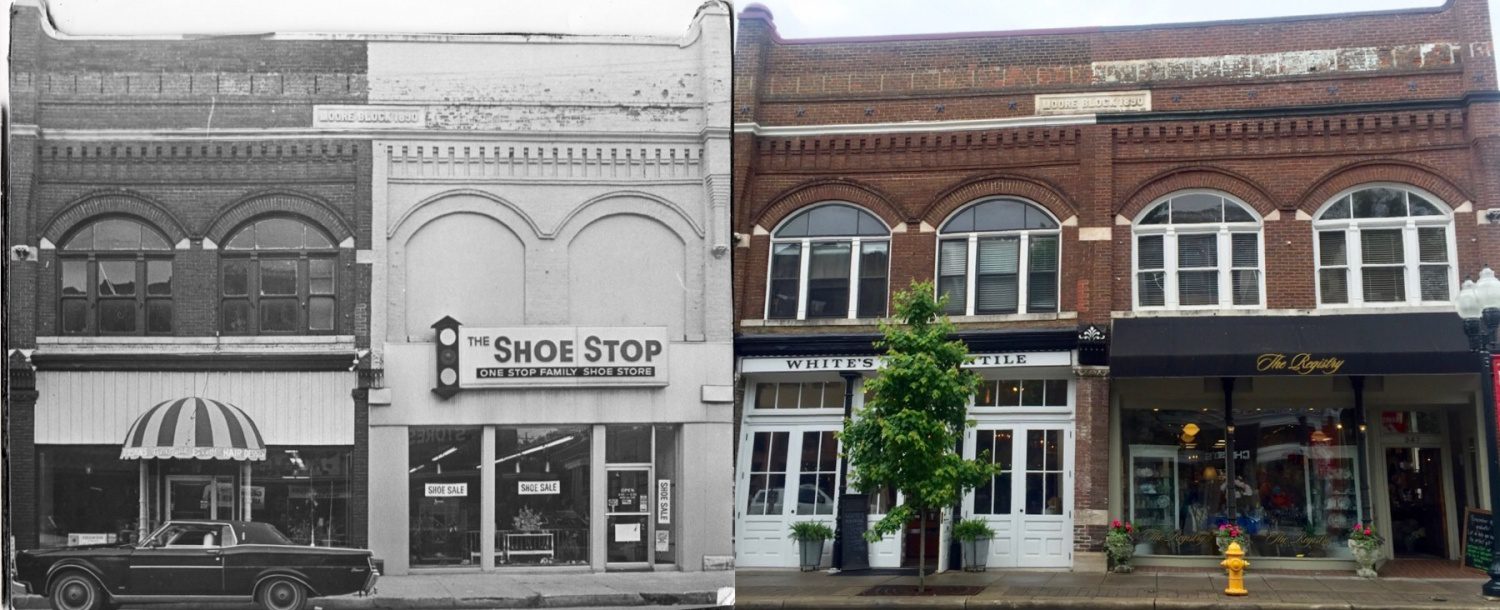 Step back in time with us as we continue to celebrate National Preservation Month throughout May! Thanks to our local historian, Rick Warwick at the Heritage Foundation of Franklin & Williamson County, we're featuring various buildings on #AmericasFavoriteMainStreet for all to see how far our historic core has come while still maintaining its architectural integrity.
After one of Franklin's best-known and architecturally significant antebellum homes was torn down to make way for a gas station in the 1960s, a small group of citizens formed the Heritage Foundation to preserve our county's historical resources and agrarian roots through a number of ways: advocating for and raising funds to preserve historic buildings and community resources, actively promoting our DFA businesses, educating citizens on Williamson County history, and producing festivals and events that bring hundreds of thousands of locals and visitors to historic Franklin each year.
Follow us on Facebook to see the rest of our "Then and Now" series!