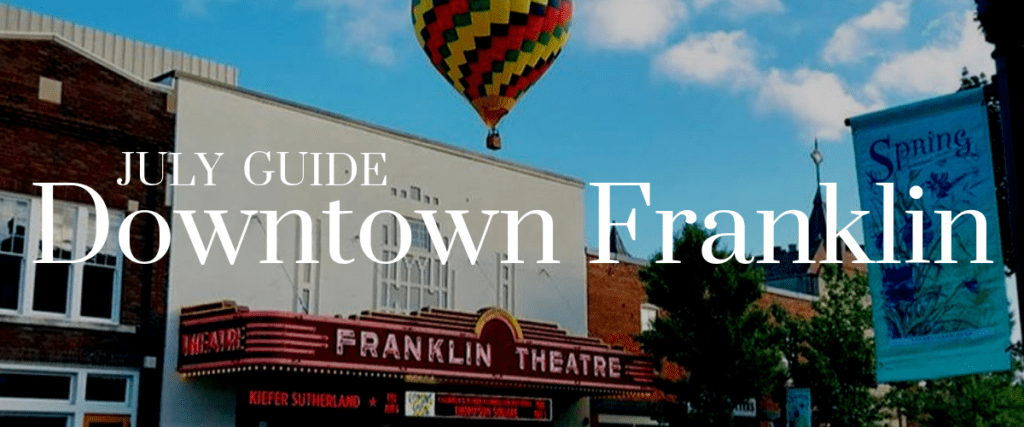 Summertime is the right time to wander around Downtown Franklin.
With its attractive streetscape, delicious restaurants and variety of shops, downtown Franklin is an authentic Main Street community that has been carefully restored and preserved over the past several decades by people who recognized its uniqueness.
Experts say that successful downtowns have a "sense of place" that just makes you want to spend time there. What do you think gives Franklin its sense of place?
It may be the opportunity to spend time shopping at locally owned stores where the owner and manager may be your neighbor, or getting financial advice from an accountant whose kids attend the same preschool as yours.
It may be the chance to linger on a sidewalk bench and watch visitors from out of state enjoy what our town has to offer.
It may be chance to get out of your car and travel on foot, noticing the architectural details of the historic buildings that have provided services to Williamson County residents for centuries.
It is difficult to create that sense of place from scratch. That special something that makes our community unique builds on the heritage of this area. What we love about Downtown Franklin has evolved over time but retains the influences of those who came before us.
Be sure to get out there this summer and make new memories with your favorite thing that gives Historic Downtown Franklin its sense of place. While those things may vary from person to person, they combine to make us all feel at home.