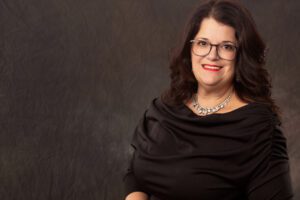 The Tennessee Professional Photographers Association (TNPPA) is delighted to announce the appointment of Misty Westebbe, owner of Misty Westebbe Photography in Franklin, TN, as President for the year 2024. Misty's dedication to her craft, combined with her exceptional leadership qualities, positions her as an exemplary choice to lead TNPPA into the future.
Misty Westebbe is a well-respected figure in the photography industry, known for her expertise in family portraiture. Her studio in Franklin has consistently delivered exceptional photographic experiences and earned her numerous accolades and recognition in the field, including being named Downtown Franklin Photographer of the Year in 2021 and 2022, respectively.
TNPPA, an official Community Network of the Professional Photographers of America (PPA), shares Misty Westebbe's passion for photography and her commitment to elevating the industry. The organization's core values of innovation, inspiration, and the relentless pursuit of photographic artistry align perfectly with Misty's vision for TNPPA.
Karen Fox, Incoming Chair of the Board for TNPPA, expressed her confidence in Misty's abilities, stating, "Misty is kind, capable, and a consummate professional. She runs an extremely successful studio in Franklin specializing in family portraiture and has earned many prestigious industry accolades, including a recent trip to Ireland to attend the Future of Photography conference. Misty brings a wealth of business and technical knowledge to the organization. She is currently planning an incredible Spring Workshop event for April 2024. We are excited for Misty to serve as the organization's president for 2024."
Misty Westebbe's leadership will undoubtedly steer TNPPA toward continued growth and success, fostering a vibrant community of photographers across Tennessee. Her dedication to photography, coupled with her business acumen, will inspire and empower TNPPA members in their photographic endeavors.
For more information about Misty Westebbe and her photography, please visit Misty Westebbe Photography.
For further inquiries or information about TNPPA, please contact:
Betsy Bird
TNPPA Director of Communications