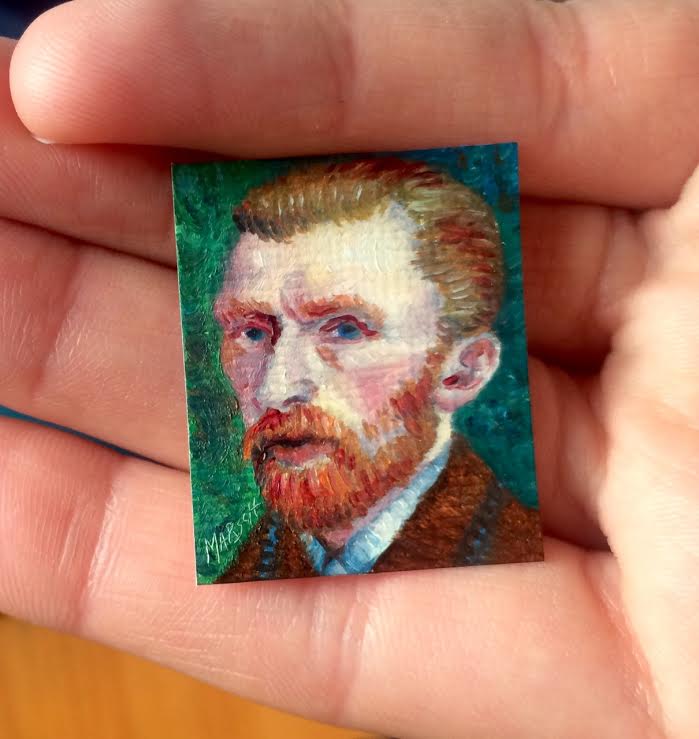 Get your creative juices flowing and your paintbrushes ready! In addition to viewing magnificent works of art at next month's Franklin Art Scene on Friday September 2, guests will have the opportunity to participate in creating a masterpiece as well.
Don't worry, you don't have to be an experienced artist — anyone can paint by number! Sponsored by Jerry's Artarama, attendees are encouraged to take part in a large-scale paint by number exhibit, depicting a local Historic Downtown Franklin scene that will be set up at Gallery 202.  Artists Kelly Harwood and Michael Damico, along with Mayor Rogers Anderson will kick off the painting at 6 p.m. that night.
In addition, many talented artists, working with mediums ranging from watercolor to glass, will be highlighted in other participating downtown locations, including:
Bagbey House, located at 134 4th Avenue North, will showcase acrylic painter Jill Harper, whose work features a variety of animals, structures and flowers.
Franklin Antique Mall will host Steve Skrabak, a watercolor artist from here in Franklin, at their location at 251 2nd Avenue South. Skrabak's works feature different subjects from street scenes to sport figures.
Works by glassblower Jose Santisteban will be on display at Franklin Glassblowing Studio. Santisteban draws inspiration from the observation of nature, geometry, structure, chaos and social interactions.. As a child he became fascinated with water in all its many forms- rain, snow, lakes, streams, oceans, ice and steam.  This awe-like sensibility is perhaps why Jose shares such an affinity with glass.  Franklin Glassblowing studio is  located at 1143 Columbia Avenue
Gallery 202 will showcase artist and co-owner Kelly Harwood, in addition to the paint by numbers exhibit. Harwood's subjects include large abstracts, landscapes, animal portraits and whimsical contemporary figures in a variety of mediums.
Imaginebox Emporium, located at  311 North Margin Street, will be featuring the original illustrations created by Cory Basil for his young reader novel The Perils of Fishboy. Basil's creations are painted using multiple mediums, including watercolor, oil, and gauche. Also on hand are various original sculpture works, high quality art prints, and Basil's published works of literature and poetry.
Jack Yacoubian Jewelers will highlight the works of Susan Goshgarian McGrew, a New England Native and physician, at their location at 300 Public Square. In 2011, McGrew retired from medicine to pursue a career in painting full time.  She maintains a studio in Nashville however travels extensively with her art supplies; drawing inspiration from her many travels.
Landmark Bank, at 114 East Main Street, will showcase two artists. Award-winning artist, Cheryl Buehring, is one of less than a dozen people around the globe that makes coffee painting their primary expression of creativity. Cheryl is known as the Kona Coffee Artist due to her years of living in Kona and painting with 100% Kona Coffee, grown only on the Kona Coast on the Big Island of Hawaiʻi. Cheryl's son, Ryan Buehring, will also be featured. Ryan, who grew up in Franklin, was inspired to paint by his talented mother. However, unlike his mother's masterful command of monochromatic detail, Ryan has a passion for the lively and colorful expression of oil painting as well as an endearment for Impressionism.
As part of the Franklin Arts Scene and throughout the month of September, O'More College of Design is bringing "The Character of a Man," a diverse retrospective of more than 40 years of Nashville Native Tom Seigenthaler 's work, to the public.Tom was a business executive, the founder of a public relations firm, a civic leader and deeply involved and invested in the life of his community. He was also a talented artist. The collection not only contains individual works in diverse media, but notebooks filled with sketches and poems; and pieces by other family members and friends who he inspired and encouraged to work alongside him. O'More College is located at 423 South Margin Street.
Park's Realty, located at 423 S Margin Street, will be showcasing the works of Marriann Nelson. Nelson finds inspiration for her oil paintings from flowers, animals and other things in nature. She has always loved art in all forms and even had a career as a dancer Europe before becoming a mother to her five children.
The Registry, located at 324 Main Street, will host Karen Frey Davies Brown, a mostly self-taught painter. She studied oil and acrylic painting under Beth Affolter and Dorsey Mchugh. Her more recent works have been inspired by exploring great blessings and great loss – a potent combination.
The Visitor Center at 400 Main Street will feature self-taught encaustic painter, Christopher Green. Encaustic painting is a millennia-old method of applying heated, pigmented beeswax and hardening resin to produce vivid, impactful art. Chris was born in Baxter, Tennessee, but immersed himself in the prevailing artistic currents while living in England, Italy, and Brazil. His subjects like his life spans time, culture, and theme.
Williamson County Archives, located at 611 West Main Street will feature Betsy Marsch who specializes in oil paintings and portraiture, including tiny minuscule portraits that are the size of a postage stamp.
For more information on sites and artists, visit the Facebook page HERE! To download maps and applications, click HERE.