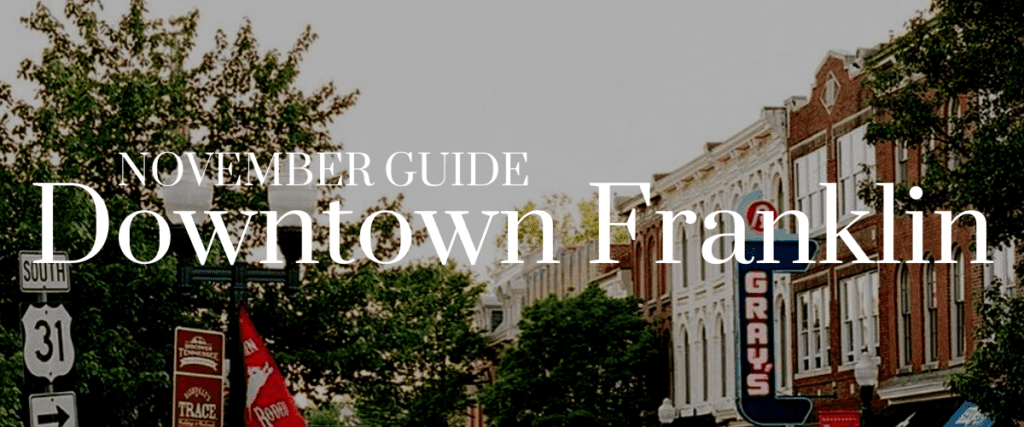 The last day of November is Small Business Saturday.
This November 30, Downtown Franklin will offer multiple ways for you to "shop small" this holiday shopping season AND support your community at the same time.
So why does shopping locally matter?
When you shop at a locally owned business like those in Downtown Franklin, you're investing directly into the local economy. You're helping preserve existing local jobs, which helps a community remain economically stable and maintains wage levels.
You also are getting to know the person who has specifically selected this location in which to invest their life's work. That local business owner also is more likely to be a champion of other local resources such as parks, schools, nonprofits and libraries.
Shopping locally helps maintain an area's unique character. Most Main Street communities like Franklin have many of the same elements: a theater, a courthouse, a town square, and historic buildings. But it's the people and their stories about their experiences in our town that make it special. That's not something you can find in another community.
When local business owners get to know you, they can help make business decisions based on what the folks in their community like, which makes it more like home.
So be sure to Shop Small this holiday season, and consider local downtown businesses, such as accountants, real estate agents, attorneys, and doctors, when you're choosing where to invest your own money. It pays off in more ways than you can imagine.