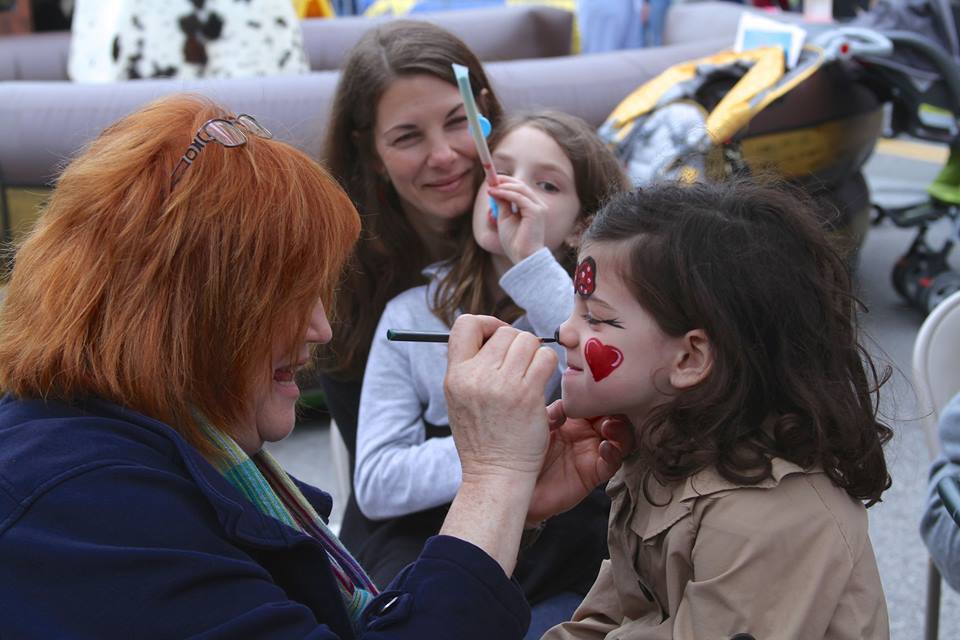 Each October, the Heritage Foundation of Franklin & Williamson County organizes an event that draws tens of thousands of people to Historic Downtown Franklin's core for a full day of fun that ranges for a variety of ages.
The 32nd Annual Pumpkinfest, a fall tradition to many Middle Tennesseans, is returning Saturday, Oct. 24 and promises more entertainment options than ever!
Presented by Hyundai of Cool Springs, the activities will stretch along Main Street and its connecting avenues, making sure that festival-goers have a constant source of entertainment at each turn — like the circus performance group Beyond Wings, who will showcase Halloween-themed aerial arts on the corner of Second Avenue and Main.
In addition to the one at The Public Square, Pumpkinfest has added an extra stage to host a fuller lineup of music and dance performances that ranges from Anthony Adams and the Night Owls to Rocky Top Revue and the Franklin School of Performing Arts.
Coordinators say the highlight of the day will be The ConSoulers, who will take the Guitar Center stage on the corner of First Avenue and Main at 4 p.m. The band will close out Pumpkinfest with a two-hour street dance that organizers are particularly excited about.
Families entertaining children should head to the Church of the City Kids' Zone at Third Avenue South, where a full block will be transformed to host free activities including bouncy houses, pony rides, face painting and more. There's even a dedicate preschool area for the little ones.
For more information about the 32nd Annual Pumpkinfest event details and attractions, go to www.historicfranklin.com/events or see the stage schedule below:
Heritage Stage at Public Square Stage
10:00-10:30 a.m | Columbia State
10:45-11:15 a.m | Franklin School of Performing Arts .
11:25-11:55 a.m. | Williamson County Parks & Rec
12:05-12:35 p.m. | Ann Carroll School of Dance
12:45- 1:30 p.m. | Music City All Stars
1:45-3:15 p.m. | Costume Contests
3:25-4:10 p.m. | Tommy Jackson's Rocky Top Revue
4:20- 5:00 p.m. | Grasstime
5:15-6:00 p.m. | James Hatem
Guitar Center Stage at 1st and Main
10:05-10:35 a.m. | Church of The City Band
10:50-11:20 a.m. | Kristin Larkin
11:35 a.m.-12:15 p.m. | Oxford Fall
12:30- 1:05 p.m. | Anthony Michael
1:15-1:45 p.m. | Bito Mann
2:00-2:40 p.m. | Daphne and the Mystery Machines
3:00-3:45 p.m. | Anthony Adams and the Night Owls
4:00-6:00 p.m. | The ConSoulers
In addition to Pumpkinfest, the Heritage Foundation–in conjunction with the Downtown Franklin Association–produces seven event series and festivals each year to attract visitors to downtown Franklin, and to promote the benefits of historic preservation!