When it comes to celebrations, you can always count on Downtown Franklin to plan accordingly — especially on St. Patrick's Day! This year, the spotlight is on our award-winning restaurants, bars and shoppes, each of which has a host of themed events, drink specials and festive offerings planned for the holiday.
Keep reading to find out what our DFA members have planned for the occasion, then grab your luckiest green — a pot of gold awaits you on #AmericasFavoriteMainStreet this Thursday!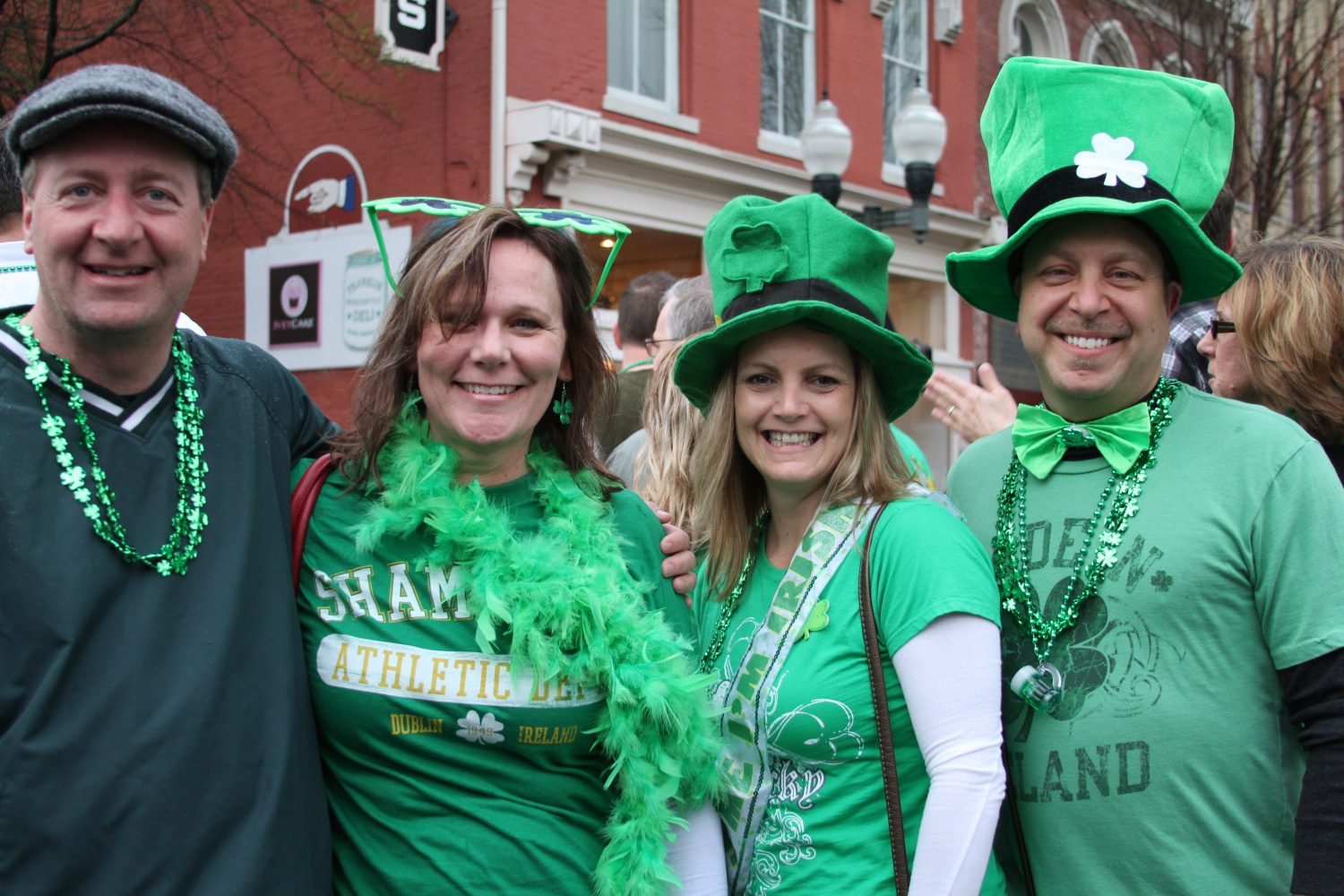 BUNGANUT PIG
A local favorite on Columbia Avenue, the pub will throw a St. Paddy's Day party featuring John D'Amato at 6 p.m. and plenty of Irish cheer! Special bites include corned beef and cabbage with new potatoes, Guinness stew, Guinness cheese dip with kettle chips, and more.  
CARNIVORE MARKET
Open 10 a.m.-6 p.m., the traditional meat market on Columbia Avenue will be serving Irish Bangers (made with Guinness!) throughout the holiday.
THE CELLAR ON MAIN
The fashionable women's boutique on Main Street will offer 40% off all current sale items.
FOR EVERY CHILD
Located at 111 Fifth Avenue North, this Main Street original that carries everything from children's gifts, to trendy clothing and more, will offer 15% off any green items in the store!
GRAY'S ON MAIN
Known for their craft bar program and prohibition-era vibe, GRAY'S will offer a featured cocktail that's reminiscent of the St. Paddy's Day theme, in addition to live music from Ele Ivory at 7:30 p.m.
HANDY HARDWARE
Located on Columbia Avenue, Handy Hardware will be hosting their "Saving on the Green" sale, which includes a buy one, get one free offer on spot weed killer and lawn weed control sprays. In addition, they'll have a number of discounted spring tools including hoes, shovels, hoses and sprinklers.
HOUSE OF BELONGING
Offering clothing and handcrafted signs that are built and designed from the ground up, House of Belonging will give St. Paddy's Day shoppers 20% off all clothing purchases made in their store at the Factory at Franklin.
KIMBRO'S PICKIN' PARLOR
The live music venue on South Margin Street is hosting a St. Paddy's Day Bash from 7 p.m.-1 a.m., featuring the Matt Nicholls Band and the Skallywags & The Good Routes. Other offerings include giveaways, green beer, whiskey and food specials, and plenty of Irish cheer!
MCCREARY'S IRISH PUB
Open from 11 a.m. to 11 p.m., Franklin's signature Irish pub will of course be celebrating in true fashion with fun swag giveaways, including Guinness and Smithwicks glassware to anyone who purchases or wears a McCreary's t-shirt. Enjoy Irish fare throughout the day then stick around — the Get Reels perform from 9 p.m. – 11 p.m.
MELLOW MUSHROOM
The pizzeria and restaurant on Main Street is adding a little Irish flair to their offerings with $3 Guinness drafts and $5 Car Bombs, all day long!
PUCKETT'S BOAT HOUSE
This Southern-inspired seafood restaurant, located on East Main Street, is going green! Not only will their beer and bites be green, but they'll be pinning your greenbacks to the ceiling to benefit Williamson County's Habitat for Humanity. Then at 7:30 p.m., Capt. Billy's Whiz Bang takes the stage! For reservations, call (615) 790-2309.
PUCKETT'S GROCERY
Located on Fourth Avenue South, the Southern eatery will feature live music by Trevor Finlay from 7:30 p.m.-9 p.m. and their burger of the month that has a bit of Irish luck, made with a Puckett's traditional burger patty, house-made corn beef, provolone and Corsair Distillery's Ryemaggedon braised cabbage on a Kaiser roll!
SAFFIRE
In celebration of the holiday, Saffire inside the Factory at Franklin will host an Irish Tasting Dinner with traditional dishes including Scotch eggs and more! Purchase tickets here: http://bit.ly/SaffireIrishDinner
SKIBO NAIL & SPA
The Columbia Avenue nail salon and spa is offering 20% off for new clients who stop in on Thursday for a manicure, pedicure or facial — we see green nails in your future!
SWEET CECE'S
Located at Five Points, the build your own frozen yogurt and treats shoppe will have a "Guess the Weight" contest in addition to cups being free!