This was written on February 15, 2016, by Nashville Scene writer Chris Chamberlain on their Bites Blog.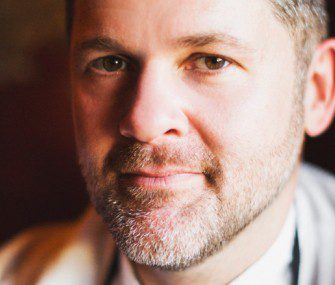 I have often said I think that Jason McConnell is the best combination of chef and restaurateur in Middle Tennessee. Not only does he operate three excellent Franklin-area restaurants with Cork & Cow, 55 South and Red Pony, but he also runs McConnell House and has a hand in both Two Ten Jack and Lucky Belly through his association with Seed Hospitality. Back in the days before food trucks spread like weevils in a cotton row, McConnell fitted a food truck with professional-grade cooking equipment and had the smarts to actually keep it parked most of the year except for a couple of events that he knew he could make bank on.
Hidden away in WIlliamson County for the most part, McConnell steers clear of the big city chef radar and publicity efforts that deliver website hits, but not necessarily bottom-line profits. He has investigated several opportunities to bring his game to Nashville (and I don't believe he's done yet,) but he continues to be content with being the biggest mackerel in a cozy downtown Franklin pond.
Happily he hasn't escaped the notice of the bigwigs at the James Beard Foundation, who have invited him to bring his brand of sophisticated Southern cuisine to the Big Apple for a dinner on March 31. McConnell will show those Yankees a thing or two with a multicourse meal that will feature plenty of local ingredients and demonstrate the chef's technical expertise. You can check out the entire menu after the jump:
MENU

Hors d'Oeuvre
Sweet-and-Sour Calamari Steaks with Hot Mustard and Pickled Vegetables
Buttermilk Biscuits with Duck Bacon and Cherry Gastrique
Seared Tuna Nachos with Pico de Gallo and Avocado–Serrano Sauce
Heritage Farms Souse with Pickled Onions and Jason's Hot Sauce on Saltines
Springer Mountain Farms Chicken Gyro with Tzatziki
Whipped Bonnie Blue Farm Goat Cheese and Honey-Roasted Walnut Crostini
CORSAIR DISTILLERY COCKTAILS

Dinner
Bread Service > Focaccia; Chipotle Cornbread Muffins; Biscuits; and Pane Bianco with Truffled Lima Bean Spread and Buttermilk Butter
Pâte à Choux Gnocchi with Poached Springer Mountain Farms Chicken, Cold-Smoked Sunburst Trout Farms Roe, and Parmesan-Truffle Cream
SOUTHERN AMERICANO > COCCHI AMERICANO BIANCO WITH POEMA CAVA, RHUBARB BITTERS, AND LEMON ZEST
Spring Hollow Farm Tennessee Wagyu Beef Tartare with Smoked Oyster Aïoli
MASI CAMPOFIORIN ROSSO DEL VERONESE 2011
Seared Quail Breast with Bourbon-Pecan Pan Sauce and Old Spencer Mill Sweet Potato Grits
FOLEY ESTATES SANTA RITA HILLS PINOT NOIR 2012
Lobster B.L.T. > Applewood-Smoked Bacon with Lobster, Preserved Tomatoes, Yukon Gold Ravioli, and Sweet Corn Cream
LOUIS JADOT PULIGNY-MONTRACHET 2013

Dessert
Triple-Layer Coconut Cake with Bananas Foster Bread Pudding, Espresso Caramel, Cocoa Nibs, and Chess Pie
SPIKED COFFEE
JBF members will pay $130 for the dinner, with civilians shelling out $170 for the privilege. If you have any NYC friends looking for a fine meal, send them to the event website to buy their tickets.