Samuel Johnson started working in the hair industry almost 20 years ago and always knew he would build something unique of his own. "I always had a dream of combining hair, fashion, photography and making it a collaborative space," says Samuel.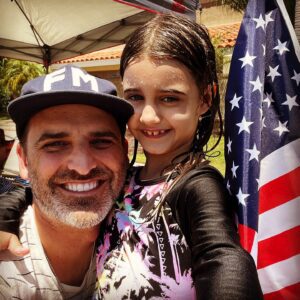 Originally from California, Samuel lived in Franklin for a few years and discovered the location that was perfect for his vision. He opened The Parker House on Main at 341 Main Street Downtown 2021 and named the business for his daughter, Parker.
What most people don't realize is that The Parker House on Main is more than a hair salon… "We've expanded to include yoga, we are an art gallery, as well as an event space – we plan to have music events here, too," says Samuel. "It's been growing like crazy."
Serving coffee, cocktails, wine, beer, and eight different kinds of water to their clients, The Parker House on Main is dedicated to giving everyone a down-to-earth luxury experience.
When asked about his experience building business in Downtown Franklin, Samuel shares, "I'm kind of corny – I always watch Hallmark movies. I've always loved the idea of living in a small town, working in a small town, and being a part of a community. You think it's just the movies, and then you come here, and it's like, 'this is real!' I feel like I'm living my Hallmark movie…"
Visit The Parker House on Main at 341 Main Street or online at theparkerhouseonmain.com.